Company Activity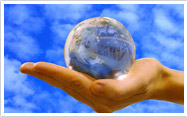 We are specialized in groupage cargoes. We can load and deliver also to and from non EU countries.
We can offer also smaller warehouse where our clients can store goods for short period of time.
With deliveries and collecting we are very flexible because we can offer our clients van and smaller vehicle with ramp so we can come alos to those clients where approach with big vehicles is not possible.
Beside partial loads we also load complete cargoes and also according to previous agreement we can arrange transport of extra dimensions.